Drywall patching contractors in Portland, Oregon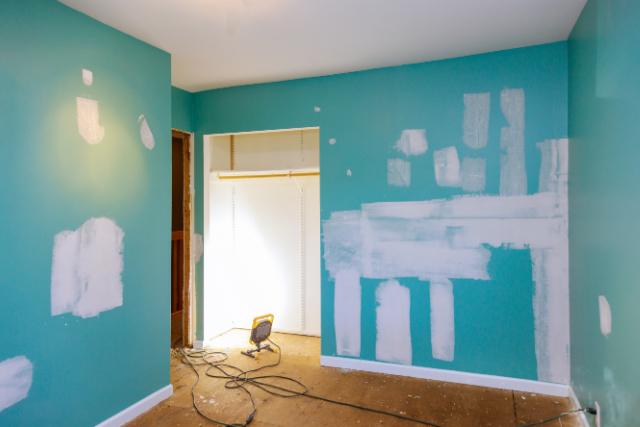 Drywall cracking and holes are bound to happen from time to time. Damage can be caused by moisture, kids roughhousing, a DIY project gone bad, popcorn ceiling removal, and many other instances.
When it comes time to make a repair, patching the drywall is often the only option. If you are a skilled do-it-yourselfer, you might try this project on your own if the damage is minor. If the fix needed is bigger than you bargained for, consider our Portland, Oregon drywall repair contractors for the job.
Our professionals are fully licensed, insured, and quite talented in making careful drywall patches that perfectly match the existing wall texture. You can count on our team for quality workmanship, affordable rates, and a drive to meet your needs and budget.
You know this, but perhaps you need a reminder if you have been putting off getting that hole in your living room wall repaired: cracks and gaps in drywall do not go away on their own. You can pray that they magically vanish, or you can do something about it.
Watch a YouTube video or read an instructional dummy book to do it on your own, or contact our experts for a free estimate and stress free solution to your crumbling drywall.
Our process and service options
There are quite a few drywall patching products on the market these days. All have different means of mending a hole. The most used material is drywall primer.
Our crew applies a patch to the wall surface with adhesive. Primer seals the hole and delivers a smooth covering. Before it is applied, primer is mixed with paint thinner and latex paint or oil paint. After the primer dries, the area is sanded and painted over.
We use modern tools, equipment and methods to get the job done efficiently and safely while also providing a flawless finish. In the end, we clean up after ourselves and leave your house or office looking neat and clean.
Before starting any work, we provide you a detailed quote and thoroughly explain to you step-by-step what type of work our contractors will do in your home or commercial business. 
If you have a question about fixing or installing drywall at your property, reach our local Portland company for more information.

Call us today at 971-369-8707.